North Central Zone Volleyball Champions
Congratulations to the MCHS Sr Boys & Girls Volleyball team for bringing home the gold from the North Central 3A Championships in Barrhead.
The Sr Girls defeated the home team in 3 sets to qualify for the ASAA Provincial Tournament in Beaverlodge.
The Sr Boys played two hard fought sets en route to their 2nd consecutive zone banner.  The Wolves are traveling to West Central High School in Rocky Mountain House.
Wolves Pride!
MCHS Jr High Boys are SAPEC Tier 2 Champs
SAPEC Tier 2 Champs
MCHS defeated VJM 25-10, 25-18, 25-20 to win the Tier 2 Banner
Congratulations on the great season boys!
MCHS JV Boys & Girls North Central Zone Champions
The MCHS JV Boys defeated R.F. Staples Thunderbirds to win the North Central Zone Banner.
The MCHS JV Girls beat the Holy Redeemer Rebels from Edson to win their 5th consecutive zone banner.
Wolves Pride!
MCHS Athletics Subway Fundraiser
MCHS Athletics Fundraiser
Save $58.00 when you purchase a $10.00 Subway card.
Proceeds are used for the MCHS Athletic Awards & uniform costs.
Support your Wolves!
Successful Hiking Trip
Thanks to Mr. Boutestein, Ms. Willows and Mrs. King for their involvement in the Fred Scharmann Memorial Hiking Trip in the Rockies.  We had 16 students trek their way through the snow and cold from base camp to base camp.  Great Job!
DID YOU KNOW?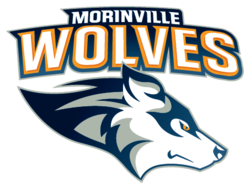 That MCHS is one of two high schools in Canada that is offering a university level English to eligible Grade 12 students, allowing our students to earn regular university credits while still in high school.
MCHS' positive behaviour supports program has a HOWLS lunch every month for students who have earned a HOWLS ticket.  The last HOWLS lunch saw 175 students receive lunch!  HOWLS tickets are given to students who have shown Honour - Ownership - Welcoming- Leadership- Safety at MCHS.
MCHS offers an Urban Agriculture course where students experience the farm to table lifestyle first-hand.  This course offers students a hands on approach to learning.  They participate in butchery, canning, pickling, growing and go on numerous field trips.

                                                                     MCHS is the place to be!

MCTV News - Latest Episode
MCHS' source for news, weather and sports is now online!
Division News