Summer School Anyone???
Registration for GSACRD Summer School is now OPEN.  For information please click below.
Click HERE to register.
Accepting New Registrations
MCHS is accepting registrations from grade 9-12 for the 2018-2019 school year.  We will customize your high school experience, just give us a call or set up an appointment.  Morinville Community High School has an outstanding Provincial Accountability Pillar, which is given out by Alberta Education twice a year.  Our high school has had excellent academic results as well as outstanding results in athletics this year.  We pride ourselves on going the extra mile for our students.  We host monthly HOWLS lunches for students who are being great students - show up on time - get homework completed on time - contribute to the learning environment - help others - show honour/ownership/welcoming/leadership/safety at MCHS.  We host two Rutherford Scholarship breakfasts per year for those students who've met the Rutherford requirements.  We have fun days throughout the school year, pep rallies, free BBQ's, student council events, guest speaker and much, much more...  Be a WOLF!!! 
MCHS Cheer Squad takes Provincial Bronze!
Congrats to the MCHS Cheer girls for taking bronze this past weekend in Lethbridge.  Well done girls and coaches!
MCHS Clothing
Your MCHS Clothing is available online.
Please visit the link below to access the website.
https://mchs2018.itemorder.com/
DID YOU KNOW?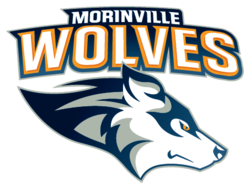 That MCHS is one of two high schools in Canada that is offering a university level English to eligible Grade 12 students, allowing our students to earn regular university credits while still in high school.
MCHS' positive behaviour supports program has a HOWLS lunch every month for students who have earned a HOWLS ticket.  The last HOWLS lunch saw 175 students receive lunch!  HOWLS tickets are given to students who have shown Honour - Ownership - Welcoming- Leadership- Safety at MCHS.
MCHS offers an Urban Agriculture course where students experience the farm to table lifestyle first-hand.  This course offers students a hands on approach to learning.  They participate in butchery, canning, pickling, growing and go on numerous field trips.

                                                                     MCHS is the place to be!

MCHS Video Premier - MUST WATCH!!!!
See the faculty and students of MCHS perform a classic...
MCTV News - Latest Episode
MCHS' source for news, weather and sports is now online!
Survey
Clock HERE for Survey
Division News