Wolves World
Senior Boys Win Silver
The boys finished second in the Tri-volley tournament this past weekend.
The boys lost a nail bitter in their first game of the weekend to Barrhead, losing 18-16 in the third game.They went on to defeat Vermillion, Strathcona Christian Academy and Paul Kane to finish second in their pool.  The playoff round saw the Wolves knock off SPA from Spruce Grove, Westlock and then Archbishop Jordan from Sherwood Park in the semi-final.
In the finals we came up a little short again to Barrhead losing 15-13 in the third game.
Wolves World
JV Girls win SILVER
The JV Girls went undefeated in their pool at their tournament in Westlock this past weekend.  The girls lost the final in three sets to Hilltop from Whitecourt.  Well done players and coaches!
MCHS Clothing
We did not meet our minimum orders in the spring to complete the order so MCHS Online store will re-open until minimum orders are met. 
Order your MCHS Clothing now!
Please visit the link below to access the website.
https://mchs2018.itemorder.com/
DID YOU KNOW?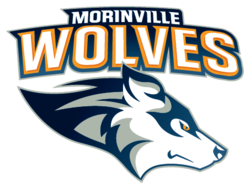 That MCHS is one of two high schools in Canada that is offering a university level English to eligible Grade 12 students, allowing our students to earn regular university credits while still in high school.
MCHS' positive behaviour supports program has a HOWLS lunch every month for students who have earned a HOWLS ticket.  The last HOWLS lunch saw 175 students receive lunch!  HOWLS tickets are given to students who have shown Honour - Ownership - Welcoming- Leadership- Safety at MCHS.
MCHS offers an Urban Agriculture course where students experience the farm to table lifestyle first-hand.  This course offers students a hands on approach to learning.  They participate in butchery, canning, pickling, growing and go on numerous field trips.

                                                                     MCHS is the place to be!

MCHS Video Premier - MUST WATCH!!!!
See the faculty and students of MCHS perform a classic...
MCTV News - Latest Episode
MCHS' source for news, weather and sports is now online!
Division News