January 2018 Final Exam Schedule
January 2018 Final Exam Schedule
MCHS Lady Wolves win Green & Gold Tournament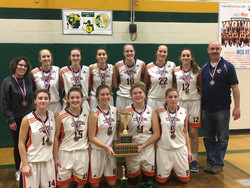 MCHS Sr Girls Basketball team defeated Holy Rosary 56-51 to win Gold at Louis St Laurent
MCHS Sr Boys place 2nd in Green & Gold Tournament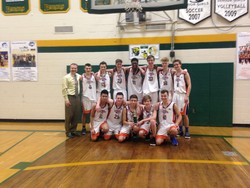 The Wolves defeated Eastglen & Louis St Laurent to get to the final.
In the Championship game against Holy Rosary the Wolves battled hard to overcome the size difference but fell a little short losing 62-51.
MCHS Presents : James and the Giant Peach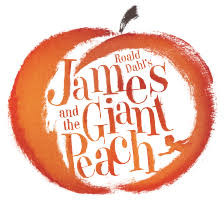 Thank-you to Mrs. King and her incredible cast for an amazing three night run of James and the Giant Peach.  The show was excellent!
ASAA Provincial Silver Medalists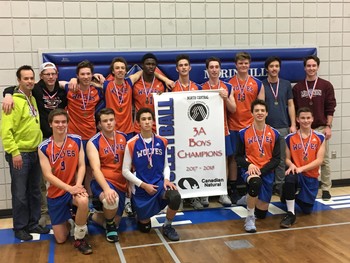 The MCHS Wolves went undefeated through round robin play and grounded the Strathcona Christian Academy Eagles before falling to the Barrhead Gryphons in the Provincial Final.  The Wolves had a tremendous season and they are the first team to medal at Provincials in a long time.
Congratulations on a tremendous season boys!  MCHS HOWLS!
4J North Central Zone Champions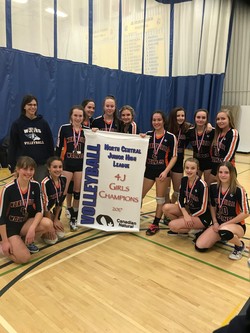 MCHS Jr High Girls defeated Barrhead in the final to win the 4J North Central Zone Championship
Congratulations ladies!
DID YOU KNOW?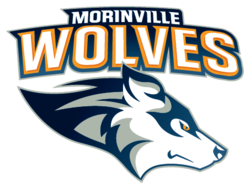 That MCHS is one of two high schools in Canada that is offering a university level English to eligible Grade 12 students, allowing our students to earn regular university credits while still in high school.
MCHS' positive behaviour supports program has a HOWLS lunch every month for students who have earned a HOWLS ticket.  The last HOWLS lunch saw 221 students receive lunch!  HOWLS tickets are given to students who have shown Honour - Ownership - Welcoming- Leadership- Safety at MCHS.
MCHS offers an Urban Agriculture course where students experience the farm to table lifestyle first-hand.  This course offers students a hands on approach to learning.  They participate in butchery, canning, pickling, growing and go on numerous field trips.

                                                                     MCHS is the place to be!

MCHS Video Premier - MUST WATCH!!!!
See the faculty and students of MCHS perform a classic...
Rachel Notley comes to MCHS!!!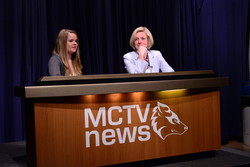 Premier Notley (pre-election) took questions from students at MCHS.  MCTV put on a special broadcast featuring Premier Notley who took time out of her busy schedule to sit down with news anchor Julie Otte.
MCTV News - Latest Episode
MCHS' source for news, weather and sports is now online!
Division News