January Exam Schedule 2019
Diploma Preparation Opportunities:
Edmonton Catholic Diploma Prep
Sr Girls Basketball win GOLD
The MCHS Sr Girls have had a very successful December.  The girls placed 2nd at the Salibury Tournament, 3rd at the Sturgeon Rise Up Tournament defeating the home team in the 3rd place game and 1st at the Louis St. Laurent Green & Gold Tournament defeating Wetaskiwin 59-56 in the final.  Great work ladies!
Senior Boys Win GOLD
Congratulations to the Sr Boys on their Sturgeon Tournament Championship.  The boys played very well as a team winning the final vs Bev Facey 84-76. The tournament MVP was Matt Osunde.  The Sr Boys also placed 3rd at the Louis St. Laurent Green & Gold Tournament.Great job boys! 
MCHS Grad Wear
This is your last chance to purchase MCHS Grad Wear.
Store is now open!  It will remain open until January 25th.
We must have at least 20 items purchased in order to complete the order
https://mchsgrad20192ndorder.itemorder.com/
MCHS Drama Department Presents: The Sound of Music
Thank-you to the cast, crew and directors for an amazing three night run at the Morinville Cultural Centre preforming The Sound of Music.  The set, costumes, acting, singing and choreography were all out of this world!

DID YOU KNOW?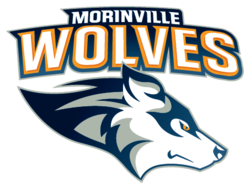 That MCHS is one of two high schools in Canada that is offering a university level English to eligible Grade 12 students, allowing our students to earn regular university credits while still in high school.
MCHS' positive behaviour supports program has a HOWLS lunch every month for students who have earned a HOWLS ticket.  The last HOWLS lunch saw 175 students receive lunch!  HOWLS tickets are given to students who have shown Honour - Ownership - Welcoming- Leadership- Safety at MCHS.
MCHS offers an Urban Agriculture course where students experience the farm to table lifestyle first-hand.  This course offers students a hands on approach to learning.  They participate in butchery, canning, pickling, growing and go on numerous field trips.

                                                                     MCHS is the place to be!

Division News