January 2015 Final Exam Schedule - Updated REVISED
January 2015 Final Exam Schedule
Due to conflicts the January exam schedule needed two adjustments. 
 Social 10-1/10-2/10-4 Part A and B have been switched
- Part B is now on January 22rd at 8:15 - 11:15
- Part A is now on January 23nd at 8:15 - 11:15
Science 14/10-4/24/20-4 is now on January 26th at 8:15 - 11:15
The PDF File attached has all the correct information.  Nothing else has changed.
Arena/Multi-Use Facility Meetings
The Town of Morinville is hosting a series of community information meetings regarding the proposed arena/multi-use facilty in Morinville. 
Click Here for info.
Rock the Diploma at MCHS
MCHS is pleased to be able to offer diploma prep - Rock the Diploma.  RTD will be at MCHS for diploma prep in Math 30-1, Chemistry 30 and Biology 30.
Exam and Tutor Information
Diploma Exam, School Final Exam Practice Exams and Tutor Information Guide
DID YOU KNOW?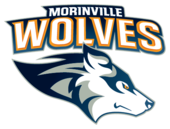 That MCHS is the only high school in Canada that is offering a university level English to eligible Grade 12 students, allowing our students to earn regular university credits while still in high school.
MCHS' positive behaviour supports program has a HOWLS lunch every month for students who have earned a HOWLS ticket.  The last HOWLS lunch saw 221 students receive lunch!  HOWLS tickets are given to students who have shown Honour - Ownership - Welcoming- Leadership- Safety at MCHS.
MCHS is the place to be!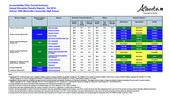 Excellent Report Card for MCHS! (click on image)


Twice a year Alberta Education releases a 'report card' on each school in the province, using results from student, parent and teacher surveys, along with hard data from students on Provincial Achievement Tests, Diploma Exams and other measures related to Grade 12 students.  This is the Accountability Pillar for each school and each school district in the province.

The results are the strongest that they have been for MCHS in the 10 years that Alberta Education has been reporting on schools in this manner.  The stellar report for MCHS is due to the work that students, parents and faculty have been part of for the past year and beyond.  Our students and communities are the beneficiaries of this and this report again highlights the fact that MCHS is one of the top high schools in Alberta.  

Access to the full report (196 pages) is available on our school website and on the Alberta Education website.

Thank you for your continued support of your children and the students of MCHS.
Sept. 26th PACK Day Huge Success!!!
MCHS held it's third PACK this past Friday, Sept. 26th.  Students had over 50 opportunities to learn something new:  Everything from Public Speaking, Jujitsu, World Cooking, Wood Carving, Salsa Making, Graduate Retreat, Time Travel Discussion, 60's - 70's Classic Rock Discussion to name only a hand full of sessions.  Students were also given the chance to get extra help in any subject.  Great Day!
Accountability Pillar Address
Click HERE for Survey