January 2015 Final Exam Schedule
Exam and Tutor Information
Diploma Exam, School Final Exam Practice Exams and Tutor Information Guide
Grease is the Word!
Congratulations to Mrs. King and her Grease cast for three outstanding performances at the Morinville Cultural Centre this past week.  Friday was a sell out, which capped an exciting three day run for the performance.  Many faculty, students, parents and sponsors helped this project along the way.  Can't wait for next years production!
DID YOU KNOW?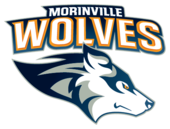 That MCHS is the only high school in Canada that is offering a university level English to eligible Grade 12 students, allowing our students to earn regular university credits while still in high school.
MCHS' positive behaviour supports program has a HOWLS lunch every month for students who have earned a HOWLS ticket.  The last HOWLS lunch saw 221 students receive lunch!  HOWLS tickets are given to students who have shown Honour - Ownership - Welcoming- Leadership- Safety at MCHS.
MCHS is the place to be!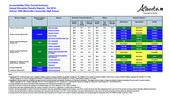 Excellent Report Card for MCHS! (click on image)


Twice a year Alberta Education releases a 'report card' on each school in the province, using results from student, parent and teacher surveys, along with hard data from students on Provincial Achievement Tests, Diploma Exams and other measures related to Grade 12 students.  This is the Accountability Pillar for each school and each school district in the province.

The results are the strongest that they have been for MCHS in the 10 years that Alberta Education has been reporting on schools in this manner.  The stellar report for MCHS is due to the work that students, parents and faculty have been part of for the past year and beyond.  Our students and communities are the beneficiaries of this and this report again highlights the fact that MCHS is one of the top high schools in Alberta.  

Access to the full report (196 pages) is available on our school website and on the Alberta Education website.

Thank you for your continued support of your children and the students of MCHS.
2015 R.C.M.P. Youth Academy Program: March 27 - April 2
Applications for the 2014-15 R.C.M.P. Youth Academy are now available in Student Services at the school.The "Youth Academy" is an excellent opportunity for students interested in a career in Law Enforcement to experience what it is like to train as a member of the RCMP.   In this "depot" like scenario high school students spend one week living as recruits at Bellrose High School in St. Albert during spring break 2015.  The cadets will be up early for PE & Drill then take classroom session and participate in activities in community police work and training.  The cadets will also have the opportunity to observe different aspects of the RCMP policing program both in St. Albert and at K-Division in Edmonton.
This is a high tempo training program with up to date policing techniques being practiced and observed.
 Application are due November 13th and are to be turned into Students Services or to MCHS Resource Officer - Constable Jamie Short.
 Applicants will then be interviewed for the Academy.
There will be an information Session for this program on Wednesday October 22nd at Noon in Room 101
Trip of a Lifetime 2015 - THE BALKANS - Room Still Available!!!
Once again Morinville Community High School students and faculty will have an opportunity to see the world!  Mrs. Whittal-Williams will be leading a group of travelers to the Balkans.  There is still room to be part of this, "Trip of a Lifetime"!  Please CLICK HERE to see the itinerary and pricing.
Sept. 26th PACK Day Huge Success!!!
MCHS held it's third PACK this past Friday, Sept. 26th.  Students had over 50 opportunities to learn something new:  Everything from Public Speaking, Jujitsu, World Cooking, Wood Carving, Salsa Making, Graduate Retreat, Time Travel Discussion, 60's - 70's Classic Rock Discussion to name a only a hand full of sessions.  Students were also given the chance to get extra help in any subject.  Great Day!
Recent School News