DID YOU KNOW?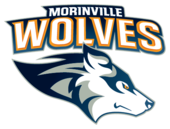 That MCHS is the only high school in Canada that is offering a university level English to eligible Grade 12 students, allowing our students to earn regular university credits while still in high school.
Trip of a Lifetime 2015 - THE BALTICS - Still Room Available!!!
Once again Morinville Community High School students and faculty will have an opportunity to see the world!  Mrs. Whittal-Williams will be leading a group of travelers to the Baltics.  There is still room to be part of this, "Trip of a Lifetime"!  Please CLICK HERE to see the itinerary and pricing.
Sept. 26th PACK Day Huge Success!!!
MCHS held it's third PACK this past Friday, Sept. 26th.  Students had over 50 opportunities to learn something new:  Everything from Public Speaking, Jujitsu, World Cooking, Wood Carving, Salsa Making, Graduate Retreat, Time Travel Discussion, 60's - 70's Classic Rock Discussion to name a only a hand full of sessions.  Students were also given the chance to get extra help in any subject.  Great Day!
Recent School News