Become An MCHS Wolf - New Registrants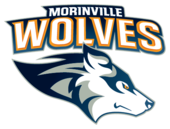 2014/2015 Registration forms are NOW available for NEW Students. If you are looking to come to MCHS we will sit down and customize a timetable for you.  You'll find the information under the About tab.
School Start-Up-August 2014
Two days have been set aside prior to the first day of school, in which students and parents come to school to address several required start-up procedures.  The registration days are:
Grade 9 and 11 - August 25, 2014 (grade 9 9:00 - 11:30AM), (grade 11 12:30 - 3:00PM).  New students to MCHS please bring a copy of your current marks and Birth Certificate. 
Grade 10 and 12 - August 26, 2014 (grade 10 9:00 - 11:30AM), (grade 12 12:30 - 3:00PM).  New students to MCHS please bring a copy of your current marks and Birth Certificate.
On these days students will also receive:  textbooks, school photos, lockers and timetables.  Timetable changes will only occur at this time with the course movement form which has been included with your June report cards.  Athletic clothing will be available for pick up, if ordered, and additional orders will be taken.
School start-up:
Grade 9's - September 2, 2014 8:05 - 11:08 Hot Dog Lunch - Dismissal
Grade 10's - September 2, 2014 - Hot Dog Lunch - 11:52 - 2:55 - Dismissal
First day of classes for ALL Students is September 3, 2014 - regular school day.
Summer School
GSACRD offers summer school through St. Gabriel High School. Classes are held at St. Albert Catholic High School and Morinville Community High School. Please visit their website to find out more information.  All registrations are completed online.
Huge Donation - Thank You RV City in Morinville
RV City has generously donated $42500 to have a new set of motorized bleachers put into the MCHS gymnasium.  Owner Ross Hodgins came by and dropped off the cheque.  We are extremely thankful to Ross and RV City for their donation.
Urban Agriculture Receives $10 000 Grant
Mr. Korotash and his Urban Agriculture class received word that their grant proposal to BP in their A+ Energy Efficient Classroom Educational Program was successful.  The class received a cheque for $10 000 to spend on making their program energy efficient.  Greater St. Albert School Board Trustee, Noreen Radford presented the cheque to Mr. Korotash and his class.
Trip of a Lifetime 2015 - SIGN UP NOW! REGISTRATION STILL BEING ACCEPTED.
Once again Morinville Community High School students and faculty will have an opportunity to see the world!  Mrs. Whittal-Williams will be leading a group of travelers to the Baltics.  There is still room to be part of this, "Trip of a Lifetime"!  Please CLICK HERE to see the itinerary and pricing.
April 11th PACK Day Huge Success!!!
We recently had our second PACK Day, which saw students learning everything from Ukranian Easter Egg Decorating to Fencing.  Students had many academic opportunities as well as specialty sessions to further their learning and engage them.  Some of the highlights included the Math 31 and Physics 20 students heading to West Edmonton Mall to to do an assignment on the rides in Galaxyland, the social studies 20 students participating in the the World of 100 Game and students learning to finger knit. 
Recent School News