MCHS HOWLS into the 2014/15 School Year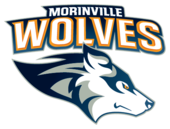 Great first day at MCHS.  We got off to a running start.  Hot dog lunches for all grades over the last two days.  Cookies tomorrow!
Trip of a Lifetime 2015 - THE BALTICS - Still Room Available!!!
Once again Morinville Community High School students and faculty will have an opportunity to see the world!  Mrs. Whittal-Williams will be leading a group of travelers to the Baltics.  There is still room to be part of this, "Trip of a Lifetime"!  Please CLICK HERE to see the itinerary and pricing.
April 11th PACK Day Huge Success!!!
We recently had our second PACK Day, which saw students learning everything from Ukranian Easter Egg Decorating to Fencing.  Students had many academic opportunities as well as specialty sessions to further their learning and engage them.  Some of the highlights included the Math 31 and Physics 20 students heading to West Edmonton Mall to to do an assignment on the rides in Galaxyland, the social studies 20 students participating in the the World of 100 Game and students learning to finger knit. 
Recent School News