Wolves Basketball 2018 - 2019
Morinville Wolves Invitational Sr. Girls Basketball Tournament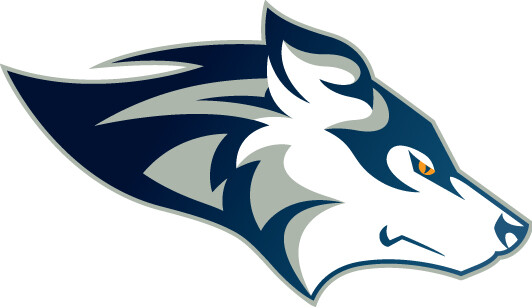 All games will be streamed live using YouTube.  Games will also be available for viewing after the tournament at this site.  Livestream
Results
Game 1 Friday 10:00am:  MCHS 59 John - Maland 28
Game 2 Friday 11:45am:  Beaumont 55 - Edwin Parr 34Game 3 Friday 1:30pm
Game 3 Friday 1:30:  SPA 66 - R.F Staples 12
Game 4 Friday 3:15pm:  SCA 96 - MCHS JV 21
Game 5 Friday 5:00pm:   John Maland 34 - Edwin Parr 35
Game 6 Friday 6:45pm:  R.F Staples 40 - MCHS JV 20
Game 7 Saturday 9:00am: 
Game 8 Saturday 10:45am: 
Game 9 Saturday 12:30pm:
Consolation Final Game 10 Saturday
Third Place Game 11 Saturday 4:00pm: 
Championship Game 12 Saturday 6:00pm:
If you have any questions about the tournament, please contact Kent Lessard klessard@gsacrd.ab.ca
MCHS Sr Girls Basketball Team takes Silver at SCA tourney
The Lady Wolves defeated Edmonton Islamic and Edmonton Christian on the way to the final.
In the final the girls closed the score to 3 points in the 4th quarter before falling by a score of 49-35.
Sr Girls Basketball
MCHS Lady Wolves Place 2nd at MCHS Invitational
The MCHS Sr Girls hosted their home tournament last weekend.  The Lady Wolves defeated John Maland and Beaumont before falling 49-30 in the final vs St Peter the Apostle.
Senior Boys Basketball
Schedule
Salisbury Composite Tournament Nov.29 - Dec 21st
R.F Staples at MCHS Dec 5 @ 5:00
Sturgeon Tournament Dec. 7-8th
MCHS at Onoway  Dec. 12
Louis St Laurent Tournament Dec. 13-15
Barrhead at MCHS  Jan 9 @ 5:00
MCHS at Edwin Parr - TBA
Archbishop MacDonald Tournament Feb. 1 - 2
MCHS at John Maland - Feb 6
Eastglen Tournament Feb. 7 - 9
MCHS Wolves Invitational Tournament Feb. 15 - 16
Vegreville High School Tournament Feb 22 - 23
North Central Zone Tournament March 8 - 9
Senior Girls Basketball
Schedule
Salisbury Composite Tournament Nov.30 - Dec 2nd
R.F Staples at MCHS @ 5:00 & 6:45
Sturgeon Comp Tournament Dec. 7-8th
MCHS at Onoway Dec. 12
Louis St Laurent Tournament Dec. 13-15
Barrhead at MCHS Jan 9
St Peter the Apostle Tournament Jan 11-12
MCHS Lady Wolves Invitational Feb 1st - 2nd
MCHS at John Maland Feb. 6
MCHS @ Edwin Parr TBA
Beaumont Tournament Feb. 14 - 16
Wetaskiwin Tournament Feb. 22 - 23
North Central Zone Tournament @MCHS March 8 - 9
MCHS JR VARSITY BOYS BASKETBALL
MCHS JR High GIRLS BASKETBALL
Jr High Boys Basketball