Wolves Basketball 2019-20
MCHS Sr Girls Basketball Team takes Bronze at SPA tourney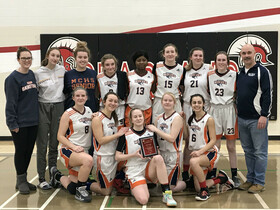 The Lady Wolves defeated Sr Oscar Romero and Sturgeon and lost by 8 points to the host SPA Spartans.
The Lady Wolves have an 8-4 record going into exam break.
Senior Boys Basketball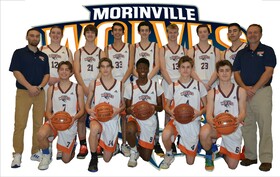 MCHS JR High GIRLS BASKETBALL
Jr High Boys Basketball
MCHS JV Girls Basketball
JV Girls Basketball Team roster
The MCHS JV Girls won their home tournament, placed 2nd in the McHoopla and won the Frank Maddock Tournament.
The Jr Lady Wolves have 8 wins and 1 loss to start the season.
Well Done ladies!